Tools
Digital tools for your transformation
Digital tools for your Transformation
We use valuable digital tools in our transformation projects
In successful transformation projects, we support our customers with valuable digital tools for key issues of change: learning & leadership & operational management
CORPORATE SOCIAL LEARNING PLATTFORM
COCREATION.WORLD
Learning speed is the key differentiator in the digital economy. COCREATION.WORLD enables fast learning in your company. Start your own web-based digital corporate social learning platform – including a mobile app.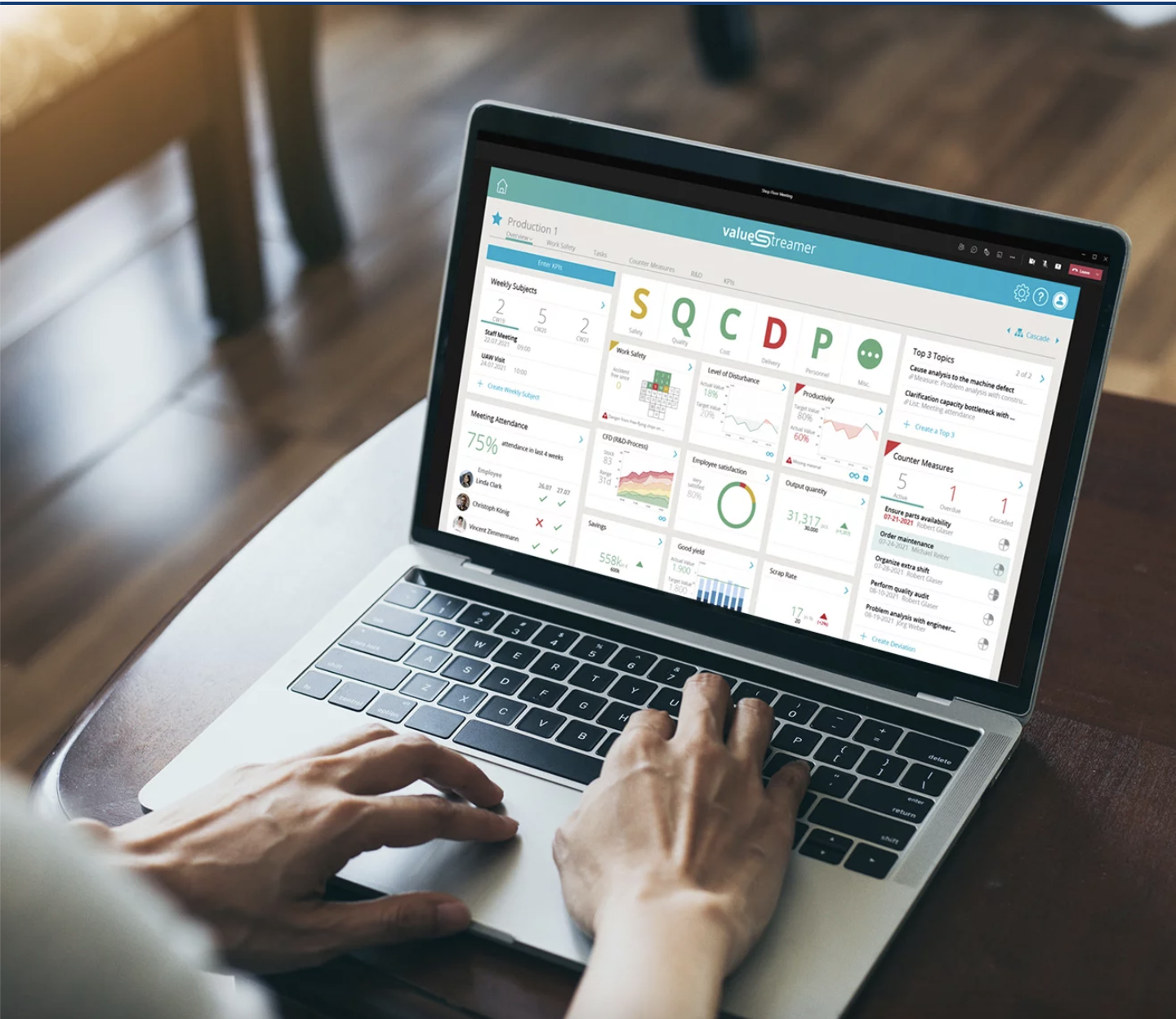 DIGITAL SHOPFLOOR MANAGEMENT
VALUESTREAMER.DE
Efficiency in collaboration through transparency and consistency: ValueStreamer® is a comprehensive and agile digital shop floor management solution that enables global collaboration and management at a distance in global value-added networks. As a premium delivery partner of Valuestreamer®, we implement digital shop floor management in your company.
Starten Sie Ihre Transformation
Vereinbaren Sie jetzt ein Strategiegespräch
Wir besprechen Ihre wichtigsten strategischen Handlungsfelder.
Wie entwickeln ein passgenaues Beratungskonzept.
Nehmen Sie gleich hier unverbindlich mit uns Kontakt auf.
Wir freuen uns auf Sie!